Graphite - ALS Porcelain Bullnose & Mitred Downstand Steps
Porcelain– the Modern Standard in Paving.

As our lives develop and become more advanced, we need the things around us in our homes to follow suit. Our busy lives mean we have less time for certain tasks and therefore the products we choose need to reflect this need for change.
Our Porcelain collection has been put together to give our clients a range that will satisfy every style, size and shade option you may require and within that options to complete an entire project in one delivery with complimentary steps and copings.

In addition to our standard collection we have access to the best manufacturers in the world and can offer a service to find something a little different for you to help your project stand out including our new specification range.
Stunning block colour for high end contemporary designs which reflect popular tones seen in graphite natural limestone.

Non Slip surface √ Low Porosity √ Hard Wearing √ Stain Resistant √ High Impact Strength √

Bullnose Steps
600 x 350 x 20mm @ 48 linear metres per pack of 80no, 756kg per pack or buy a pack of 40no
Technical details
Nose type: 180° rounded
Tolerance: +/- 0.5 mm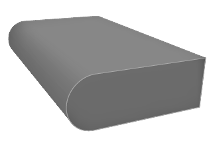 Mitred Downstand Steps
600 x 350 x 40/20mm @ 36 linear metres per pack of 60no, 567kg per pack or buy a pack of 30no.
Technical details
Nose type: Cut out straight + chamfer
Tolerance: +/- 0.5 mm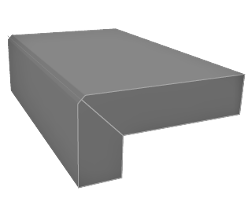 Other Bespoke Profile Edging available including, get in touch for pricing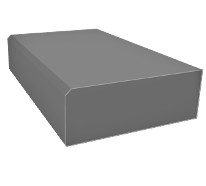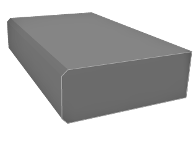 3mm Arris - Top Edge Only 3mm Arris - Top & Bottom Edges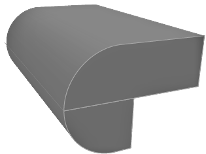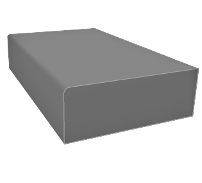 40mm Mitred Bullnose from 20mm material Pencil Round - Top Edge
Delivery
Based on AM weekday delivery.

Kerbside by pallet line delivery assuming good access and flat surface.
If you have tricky site access or would like to have another mode of delivery, we can provide costs for: -
Porcelain Characteristics
There may be variation in size and between colour from different batches, please order enough for your project in one batch.

Please contact us for information on best techniques for laying and indeed for any other questions you may have.
Completing the look

Your porcelain will only look its best if its installed correctly and with the best finishing products, we are pleased to offer: -
Contractors must ensure that products are fit for purpose

- if in doubt, please get in touch