Western Red Cedar is a fashionable, beautiful timber which is naturally very long lasting.
Western Red Cedar slatted screen creates an architectural look that provides visually interesting shadow lines and texture within outdoor spaces.
Built with horizontal boards, the aesthetic appeal of this style of screen lies in its simple clean lines and appealing proportions.

Botanical Name:- Thuja Plicata.
Origin : The northern Rocky Mountains and Pacific North-west
Colour:From a dark chocolate brown to a salmon pink, matures from reddish-brown to silver-grey (a finish often sought after by architects)
Grain: Straight.

Finish: All corners chamfered, P.A.R

Sizes Available:- section sizes 18/44mm, 18/68mm,18/98mm,18/144mm x lengths of 1.83m/2.1m/2.4m/4.2m/4.8m/5.8m+
Priced per board length.
Please note deliveries outside of the M25 are on the pallet networks and subject to a 3 to 5 day economy anytime, kerbside, delivery service, for other options get in touch the team.
Contractors must ensure that products are fit for purpose - if in doubt,
please get in touch
Please note delivery prices are as accurate as possible at time of ordering, however this cost may be subject to change at any time due to weight/volume, fuel surcharges, currency changes and location.
Please let us know about any access restrictions at the delivery/check-out stage as failure to provide information may delay your order or incur extra delivery costs.
The administration team will contact you should any issue arise concerning delivery charges. Contact Arbour Landscape Solutions for more information. [email protected]
All materials are subject to availability at the time of order. The administration team will be in touch to arrange/advise of your delivery date.
Reviews
25/10/2020
Rating:





A brilliant product that has helped Create an ideal look for our client . The service we have had from Richard and his team has once again been outstanding.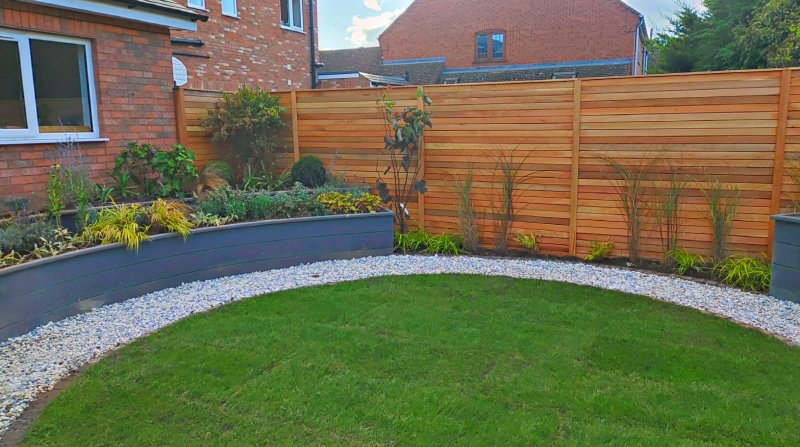 Dan Powell (instant scenery)
28/07/2020
Rating:





Great quality cedar. Really like the chamfered edge.. Favourable price when compared to my usual supplier and a much faster delivery. Will definitely be my go to source for this product in the future.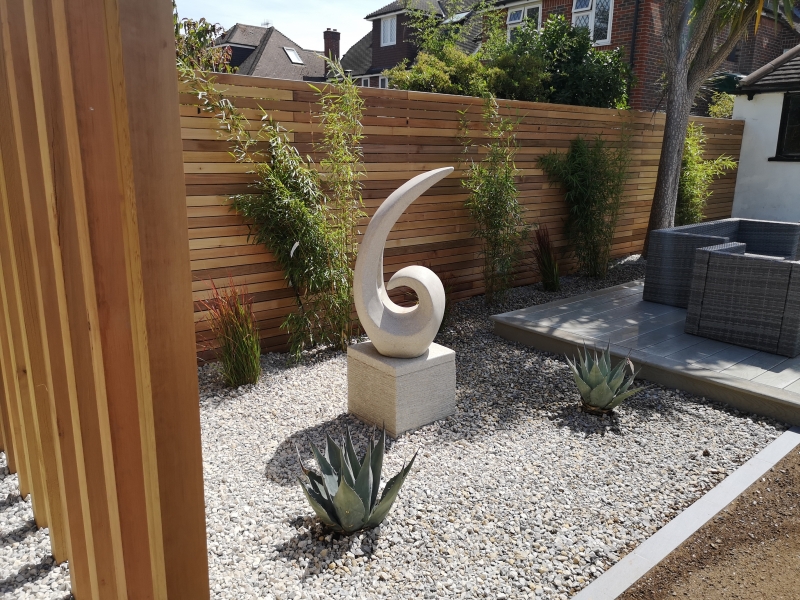 Graham
19/03/2020
Rating:





Thoughtful packaging and delivery, especially in wet weather. Excellent quality timber. Competitive pricing. Will definitely use time and time again. Thanks Richard!
Bark Brick and Block
11/03/2020
Rating:





I've used Arbour's cedar chamfered batten on two occasions now. The process from ordering to arriving on site was very easy and the product was second to none. I asked for two specific batten length orders, the first 18x44x5m lengths and the second 18x44x6m lengths On both occasions Richard quickly sourced exactly what I was looking and made the process completely hassle free. The LGV driver rang me on the evening before and 30 minutes before arrival which is always appreciated. I will definitely be using Arbour Landscape Solutions cedar battens for a third time soon.
James Cotton (Spring)