For use with our Corten or Mild Steel metal edging.
These preformed corners are generally only necessary for 6mm thick edging as the 3mm can be bent by hand. (we can supply corners for the 3mm thick edge if you prefer) Each corner piece comes with a joining plate and fixings to connect to the rest of the edge.
Corner pieces measure 25cm by 25cm so provide 0.5m of edge. Bear this in mind if you require accurate lengths.
It is important to order the correct corner pieces.

There are just two versions, an internal corner: where the internal face is seen so fixings are on the outside.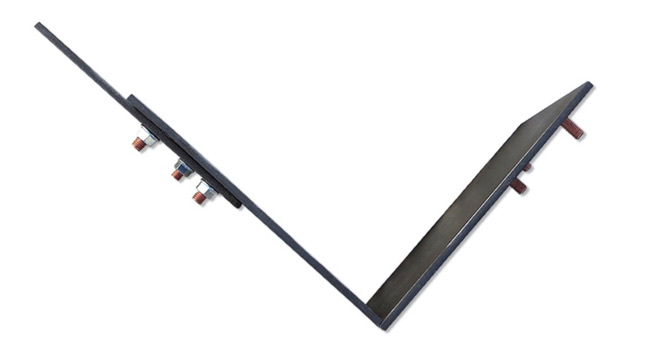 The corners are available in the same edge height and thickness options. External corner have fixings on the inside (90 degree) angle.

And an external corner, where the wider / external face is the seen / on show face. Internal corners have the inside face on show.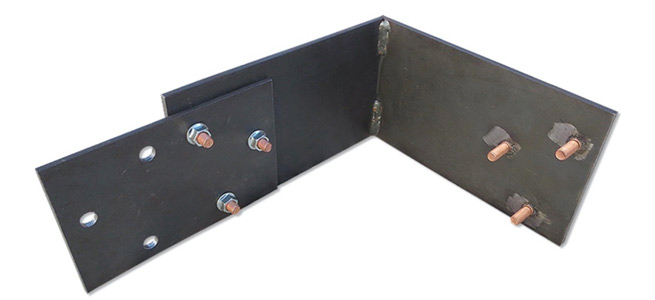 For the Bespoke Corner option please send us a drawning with dimensions and we will fabricate to your requirements. [email protected]
Contractors must ensure that products are fit for purpose

- if in doubt, please get in touch
PLEASE NOTE: If you are ordering corner pieces for delivery on the same consignment as metal edging order, there is only one delivery charge. The website will bill you for 2 x delivery, until we fix the glitch, ALS will refund the extra charge manually
Please note delivery prices are as accurate as possible at time of ordering, however this cost may be subject to change at any time due to weight/volume, fuel surcharges, currency changes and location.
Please let us know about any access restrictions at the delivery/check-out stage as failure to provide information may delay your order or incur extra delivery costs.
The administration team will contact you should any issue arise concerning delivery charges. Contact Arbour Landscape Solutions for more information. [email protected]
All materials are subject to availability at the time of order. The administration team will be in touch to arrange/advise of your delivery date.
Reviews
No reviews were found.