Threshold Drain Channels
An aesthetic slim doorway threshold or patio channel for domestic level projects.
Main uses –
Patios, pathways, walkways, thresholds, block paving (not parking areas). Internal or external.
Manufactured from extruded plastic and aluminium grating in silver or black, Alusthetic Threshold Drain helps eliminate water ponding at property entrances, grounds and surrounding areas.
Threshold Drain Channels comes complete with either a silver or black aluminium heel guard grating suitable for pedestrian traffic. We can offer a Bespoke Corten grating, get in touch for more information.
With it's discreet slim 65mm width this boasts a desirable channel for any threshold, patio or non trafficked application.
The Alusthetic system has a width of 65mm x 100mm depth and is available in 1m lengths with a full range of accessories which include the bottom connector, outlet end cap and corner unit.
The system is compliant with Part M of the Building Regulations and manufactured and monitored according to standard NBN EN 1433:2002– DOP certificate available on request.
Description Body: pvc extruded profile Grating: anodized aluminium profile,mild steel/corten effect finish (will oxidise when installed, run off care required)
Width: 65mm, Depth 100mm, Length: 1000mm.
Total weight: 1,750kg.
Loading class 15kN.
Material EN AW-6060 T66 EN 573-3 NEN-ISO 10074 PVC (Polyvinyl chloride)
Features
Quick and easy to install.

Simple connection to standard underground drainage via 50mm outlet.

Removable heel guard.

Grating available in black, silver & bespoke corten.

Fully compliant and certified to load class A 15 BS EN 1433:2002

Compliant with Part M of the Build Regulations for England and Wales.
Accessories
Alusthetic bottom connector
This Threshold Drain Bottom Connector will allow easy connection between 1000mm lengths of channel drain base for a safe, secure and solid hold.
The Threshold channel drain is designed for use in domestic properties to eliminate any water from pooling at external doors. The threshold is only 65mm wide and sits flush to the door for maximum discretion, allowing water to be drained away quickly and efficiently. A long lasting and aesthetic design to compliment any home or suitable project.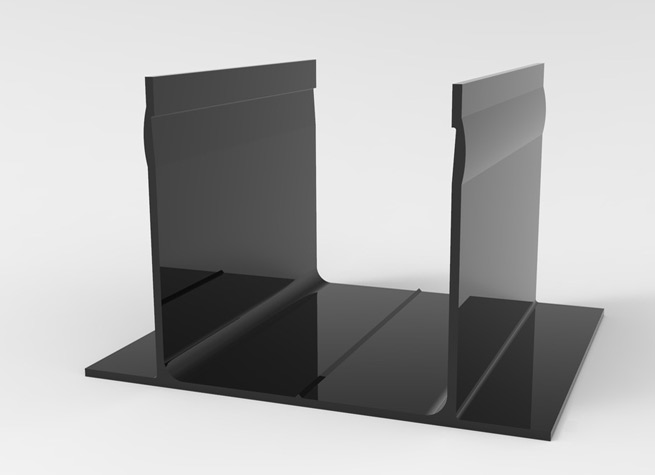 Alusthetic chennal 50mm outlet end cap – end cap and end cap outlet
This Alusthetic closing end cap is to cap the channel drain system at either end.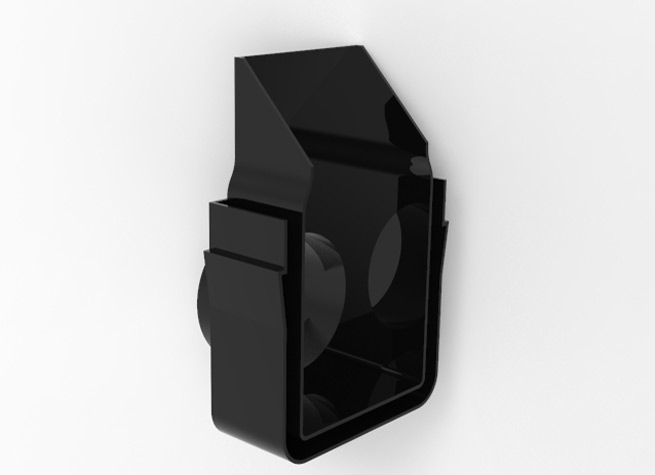 Alusthetic corner units
This Alusthetic corner units to seamlessly take the drain around corners and angles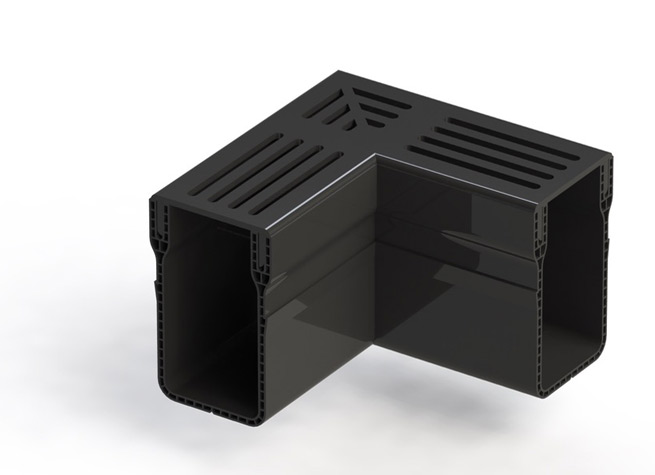 Alusthetic Tee Piece
This Alusthetic Tee piece for additional drainage design scope to compliment this aesthetic range of threshold drains.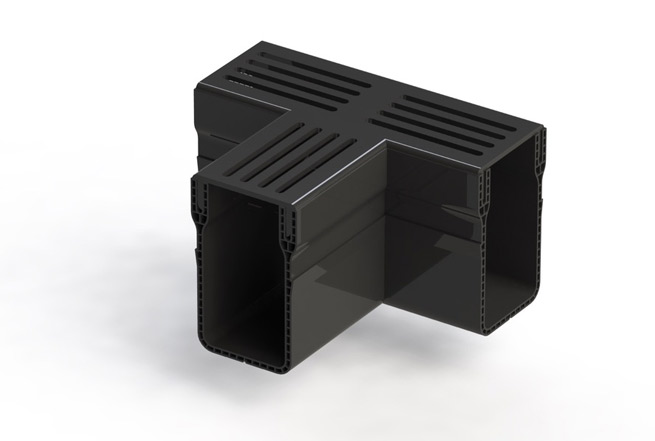 Normally available within 5-7 working days from UK stock or 7-10 for larger bulk orders and stockists.
Contractors must ensure that products are fit for purpose

- if in doubt, please get in touch