ALS Paddlestones. Perfect for solid, long lasting and colourful landscaping projects using a natural material. Create stunning garden/house walling, garden paths, around swimming pools with pieces of natural beauty intertwined with nature.

Paddlestones are large, roughly disc shaped pieces of quartzite produced by tumbling to form soft, rounded edges.
Available in eye watering grey & yellow hues these can be used in both private gardens and public landscapes as walling. Other uses include, laid flat as paving and stepping stones, path and pond edges, water features and waterfall ledges.

Colours Available:-
Grey, Yellow & Grey/Yellow mixed crates at circa 1000kg each 30-60mm thick, 100-400mm in length/width.
1 tonne covers around 3.5 face m2
Includes weekday, AM, kerbside delivery for 1-7 crates, 8-24 crates includes mechanical off-load.

Thanks to https://www.uniqueprojectsdevon.co.uk for providing these sensational photos showing the Paddlestones & Bespoke Slate Copings in action supplied by Arbour Landscape Solutions.

Get in touch with us if you have a bespoke stone requirement https://www.arbourlandscapesolutions.co.uk/natural-stone-paving/als-bespoke-natural-stone-paving/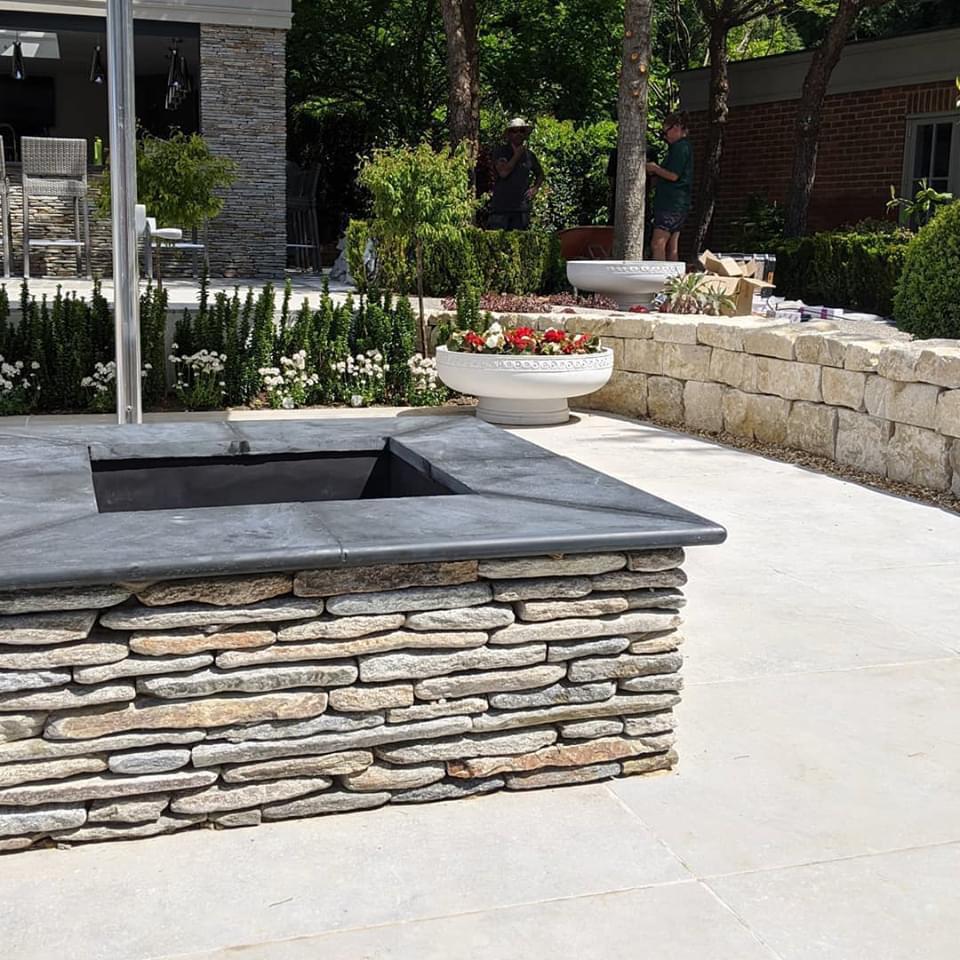 Contractors must ensure that products are fit for purpose - if in doubt,
please get in touch
Please note delivery prices are as accurate as possible at time of ordering, however this cost may be subject to change at any time due to weight/volume, fuel surcharges, currency changes and location.
Please let us know about any access restrictions at the delivery/check-out stage as failure to provide information may delay your order or incur extra delivery costs.
The administration team will contact you should any issue arise concerning delivery charges. Contact Arbour Landscape Solutions for more information. [email protected]
All materials are subject to availability at the time of order. The administration team will be in touch to arrange/advise of your delivery date.
Reviews
No reviews were found.