Camel calibrated riven sandstone paving is a popular choice for its orange, brown and grey shades and its natural veining. Like all Natural Stone Trade Packs, we carefully source this stone to give you outstanding quality and value.
Slabs are calibrated to 22mm, giving them an even thickness. This makes laying easier.
Each patio pack covers
15.25 m2 contains 900mm × 600mm x 22mm x 13no, 600mm × 600mm x 22mm x 13no, 600mm × 290mm x 22mm x 13no and 290mm x 290mm x 22mm x 9no slabs.

Other sizes include full packs of :-
21.10m2 of 600mm x 900mm x 22mm
14.14m2 of 600mm x 600mm x 22mm
18.67m2 of 600mm x 290mm x 22mm
18.36m2 of 290mm x 290mm x 22mm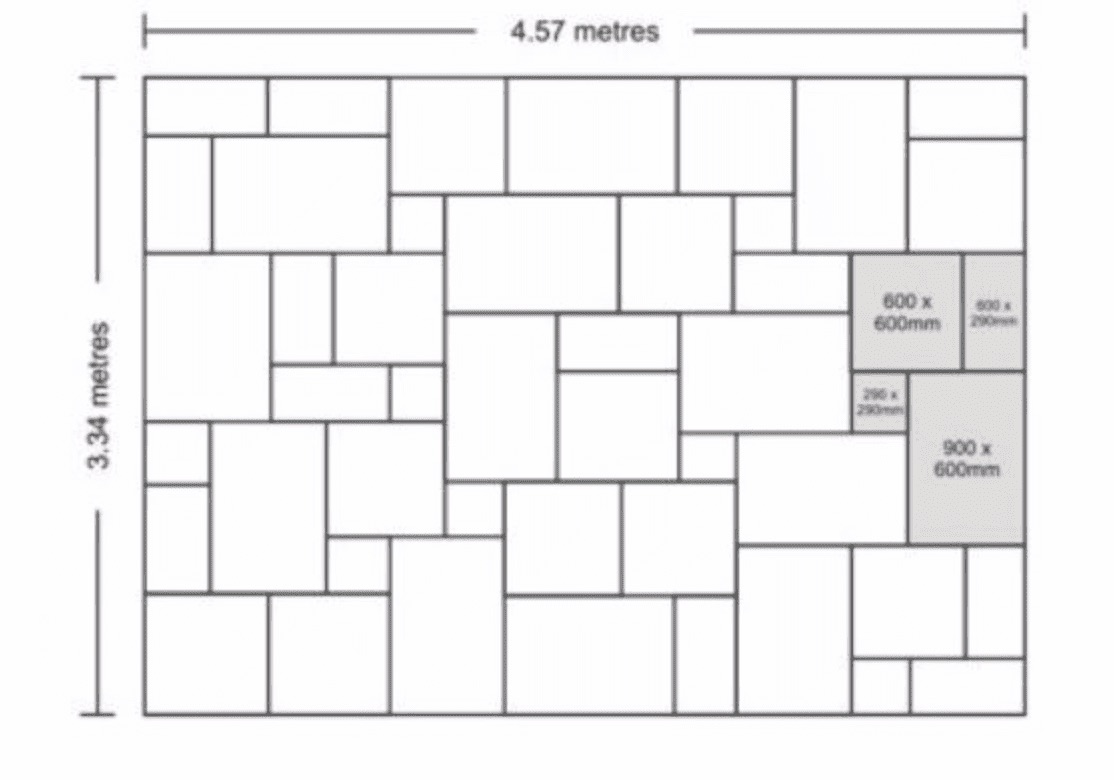 Good to know:
For an express service, delivery by hiab/crane, forklift or you require any help at all please get in touch for more information.
Deliveries to Scotland may be subject to surcharges - please contact us if you are in Scotland and your order exceeds £3,000
Disposal of all packaging/pallets is the responsibility of the customer.
Watch out for cheaper products as they may have:
Less square edges.

Varying thickness, which makes laying time-consuming.

Excessive colour-variation or riving.

Cheaper packaging or thinner slabs which can mean more breakages.
Contractors must ensure that products are fit for purpose - if in doubt, please get in touch
Please note delivery prices are as accurate as possible at time of ordering, however this cost may be subject to change at any time due to weight/volume, fuel surcharges, currency changes and location.
Please let us know about any access restrictions at the delivery/check-out stage as failure to provide information may delay your order or incur extra delivery costs.
The administration team will contact you should any issue arise concerning delivery charges. Contact Arbour Landscape Solutions for more information. [email protected]
All materials are subject to availability at the time of order. The administration team will be in touch to arrange/advise of your delivery date.
Reviews
No reviews were found.