Natural Split Stone Cladding.
Maxi Slate split face panels supplied as a 600 x150mm x 8-13mm rigid tile options.
Slate wall cladding is an inexpensive way of transforming existing/new surfaces into modern contemporary vistas.
Alternatively if you don't have the walls you need, then new walls can be constructed and faced with the Slate split face wall cladding to provide an impressive finish.
Slate walls are becoming a new trend in outdoor and indoor wall décor with typical projects ranging from internal walling, fire hearths and pillars to external walling, barbecues and water features.
Slate walling can be used inside or outside - residential, commercial and/or in the landscape.

Choose from:-
Black Split Maxi Face Slate Z Panel.

Rustic Split Maxi Face Slate Z Panel.

Oyster Split Maxi Face Slate Z Panel.

Silver Grey Split Maxi Face Slate Z Panel.

White Quartz Split Maxi Face Slate Z Panel.
Unit Weight: 36Kgs per m2
Maxi Sizes: 562mm x 150mm x 8-20mm
Based on weekday, anytime, kerbside delivery onto flat ground only.
Check out the Adhesives & Grouts page for installation products
Please note Natural Stone Cladding can be brittle and whilst we take measures to protect the stone as best we can, damages do unfortunately happen in transit. We will replace any that arrive broken (subject to availability)
Please handle with care. We suggest to order 5% at the checkout to avoid potential delays on site..
Thanks to Lowes Landscapes of Harrogate for sending in photos of the SIlver Grey Maxi panel recently supplied.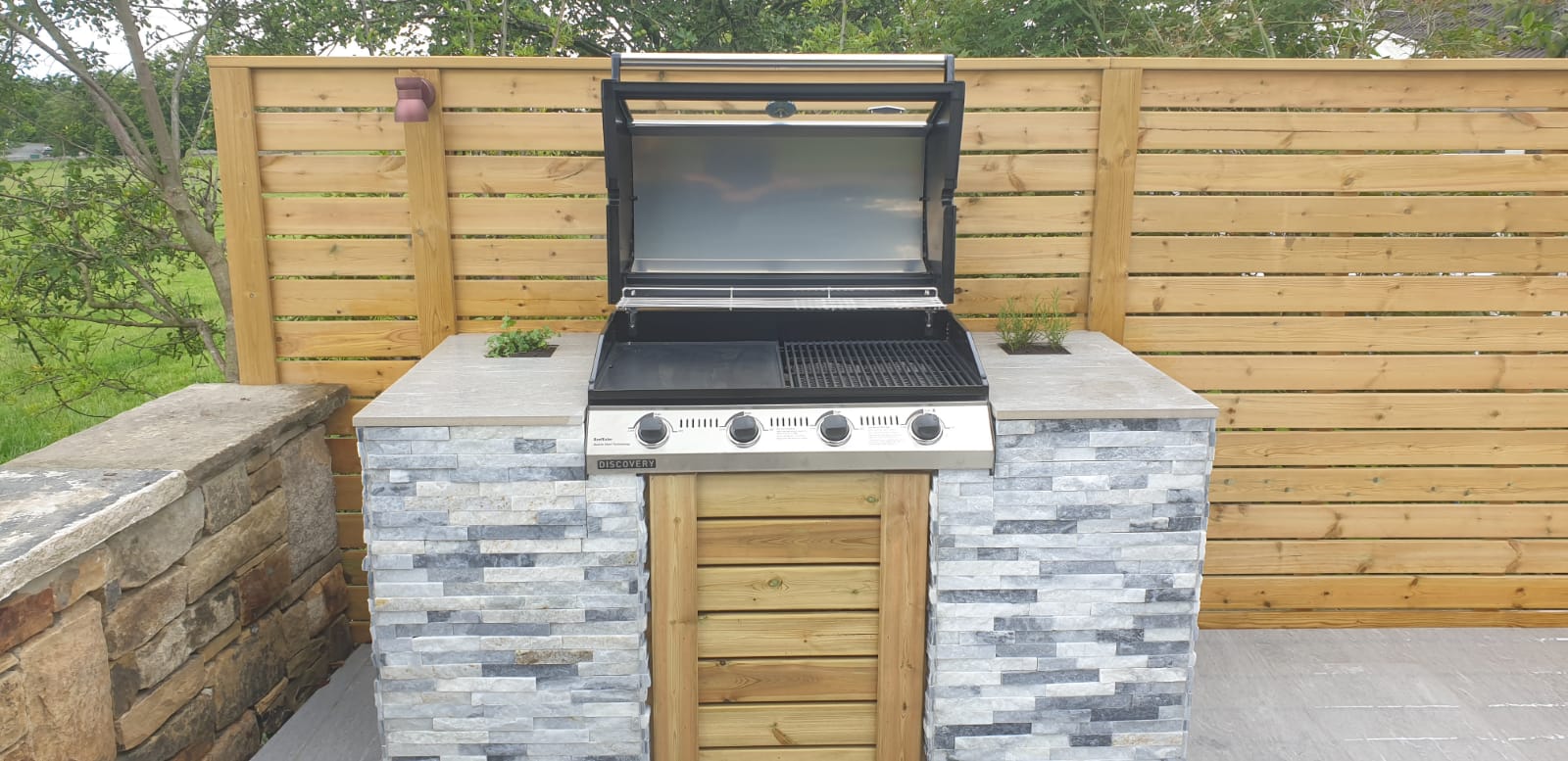 Refer to the Installation Guide Tab for corner details.
Contractors must ensure that products are fit for purpose - if in doubt,
please get in touch
Please note delivery prices are as accurate as possible at time of ordering, however this cost may be subject to change at any time due to weight/volume, fuel surcharges, currency changes and location.
Please let us know about any access restrictions at the delivery/check-out stage as failure to provide information may delay your order or incur extra delivery costs.
The administration team will contact you should any issue arise concerning delivery charges. Contact Arbour Landscape Solutions for more information. [email protected]
All materials are subject to availability at the time of order. The administration team will be in touch to arrange/advise of your delivery date.
Reviews
No reviews were found.