Where to buy soil: A guide for landscapers

Topsoil, compost, mulch and growing media are of course, landscaping essentials. But where is the best place to buy soil for landscapers?

Arbour Landscape Solutions offers a wide range of soils in small bags, big bags or in loose, bulk loads. Delivery to most UK postcode areas.
Buy Soil in Bulk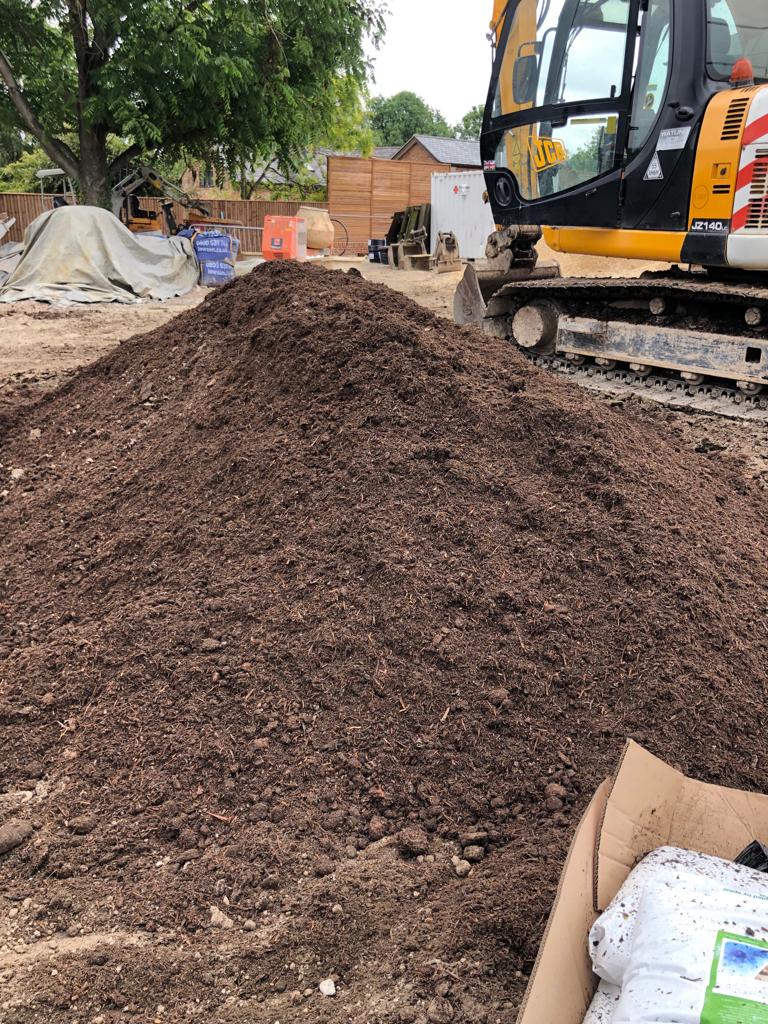 Best value for money for landscapers is of course to buy soil or mulch in bulk loads. Prices are very much dependent on haulage rates and these tend to be adjusted whenever fuel prices change.

Arbour Landscape Solutions offer a FREE soil sourcing service to landscapers and garden designers in the UK. All you need to do is let us know the quality and quantity you need, along with the delivery postcode and we will contact reputable suppliers to get the best price. Our quote will include VAT and haulage – there are never any hidden costs with ALS.

Once the order has been confirmed, we'll keep in touch with the supplier so that you know exactly when to expect your delivery.

Bulk soils and mulches available form Arbour Landscape Solutions include

ALS BS3882 Soil

ALS Natural Ericaeous Topsoil

ALS Topsoil for beds and borders

ALS Topsoil for fruit and veg growing

ALS Organic Green Compost

John Innes Compost

ALS Composted Bark Fines

ALS Delux Pine Nuggets

You can find our complete range of topsoils, composts and growing media here
Buy Loose Topsoil or Mulch

Click on the link to make an enquiry for bulk orders of loose soils or mulches. ALS normally responds to emails very quickly indeed – we know that landscapers are busy people and so we make ourselves available 24 hours a day, 7 days a week.

Contact Arbour Landscape Solutions

Buy Soil in Bags

Our complete range of soils, composts and growing media is available in bags of either 60 litres or in bulk bags.

All of the bagged soils and mulches in our range can be ordered online for delivery in approximately 3-4 working days

For your convenience, small bags are stacked onto a pallet so that they can be unloaded easily and moved around the site.

Bulk bags are of course strong and offer excellent value for money. The best seller is ALS Organic Green Compost, closely followed by ALS Contract Ornamental Landscaping Bark Mulch and ALS Deluxe pine nuggets

You can explore our range of bagged soils here.

Click here to learn more about mulches available to order online.
Soil prices from Arbour Landscape Solutions

Don't forget that our quoting system allows you to create project quotes. It's free to use, all you need to do is register as a trade customer (or login if you are already registered). Once you are logged in, find the products you are interested in and click on the "add to quote" button. This is by far the easiest way to compare prices.

Remove any unwanted products from the quote and then click on "buy now" to add landscaping materials to your shopping basket.

To buy landscaping supplies online at trade prices, register for a trade account here