With shipping costs from Asia rising steeply and lead times being stretched to the max, Arbour Landscape Solutions has secured a deal with bespoke granite suppliers closer to home.

The supply of natural granite for landscaping has been severely disrupted by COVID. At the time of writing, shortage of labour in the quarries combined with unprecedented demand for shipping containers mean that orders can take up to 3 months to arrive on site.
Prices have risen steeply too. The cost of buying bespoke granite from China has more than doubled and from India we're looking at price rises of over 50%.

For many landscapers, ordering your bespoke granite from Asia could mean a huge dip in profit margins, particularly if work has already been quoted for. And let's not even think about the disruption caused by delayed deliveries.
Arbour Landscape Solutions is all about finding Solutions.

Never fear, your Landscape Industry Specialists have a solution – and it's good for the Environment as well as for your business.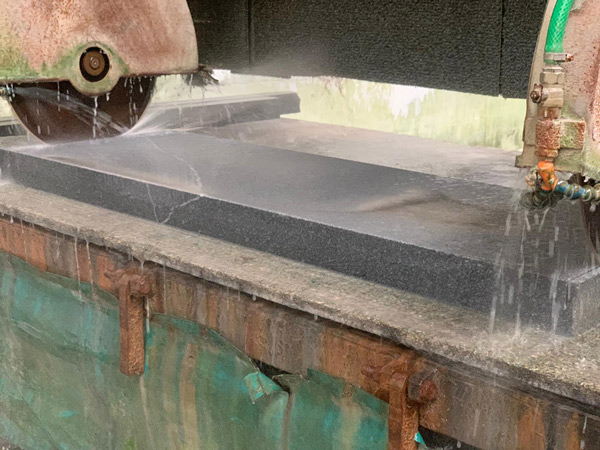 High quality natural stone products.
Cut and finished to your specification.
Sensible prices.
4-5 weeks from ordering to delivery.
Responsibly sourced.
Relatively low carbon footprint.
MD Richard Bickler has innumerable contacts in the world of quarrying and bespoke stone for landscaping. He has secured deals with quarries close to home that mean that landscapers can continue to buy granite paving, coping stones, setts, kerbs etc at sensible prices.
Sourcing high quality natural granite from Spain and Portugal is considerably less expensive, has a shorter waiting time and also results in a lower carbon footprint.
When you order your bespoke granite from Arbour Landscape Solutions, you can expect a 2-3 week production time, followed by 7-10 days transit time. In other words, your stone will arrive on site approximately 4-5 weeks after your order is placed. (There may be a slightly longer lead time over the Christmas Holiday)