Managing Risks and Solving Problems
When was the last time you took a risk? What did you learn from it?


I would say that setting up Arbour Landscape Solutions was a massive risk. I was running a very successful landscaping company but had lost my passion for it. I decided that the time had come to try something else. With the support of my family I gave up on the security landscaping gave me and jumped straight into the supply business with Arbour Landscape Solutions & my other business Green Envee.
I was not sure which way the business would go, but after a year realised supply was the best route to go. I am now happier than I have ever been and actually enjoy getting up every day & look forward to what the day brings.

I would say do not be scared to do what makes you happy. Life is too short to spend your days doing a job you don't want to be in.


Give us an example of a problem you've tackled in which the usual solutions wouldn't have worked

In late 2019 I was asked to supply all the landscape materials for Ben Browning of Unique Projects Devon who had the unenviable task of building the John Lewis Southampton Roof Garden within 3 weeks. A project like this should have taken 2 months and meticulous planning by me and Ben allowed us to overcome logistics, materials, access and weather related issues. We worked long hours to make sure everything went seamlessly and from the video that we were shown of the entire build that is on the website … you can see the incredible amount of work that went on, on site but only possible with an organised military executed plan..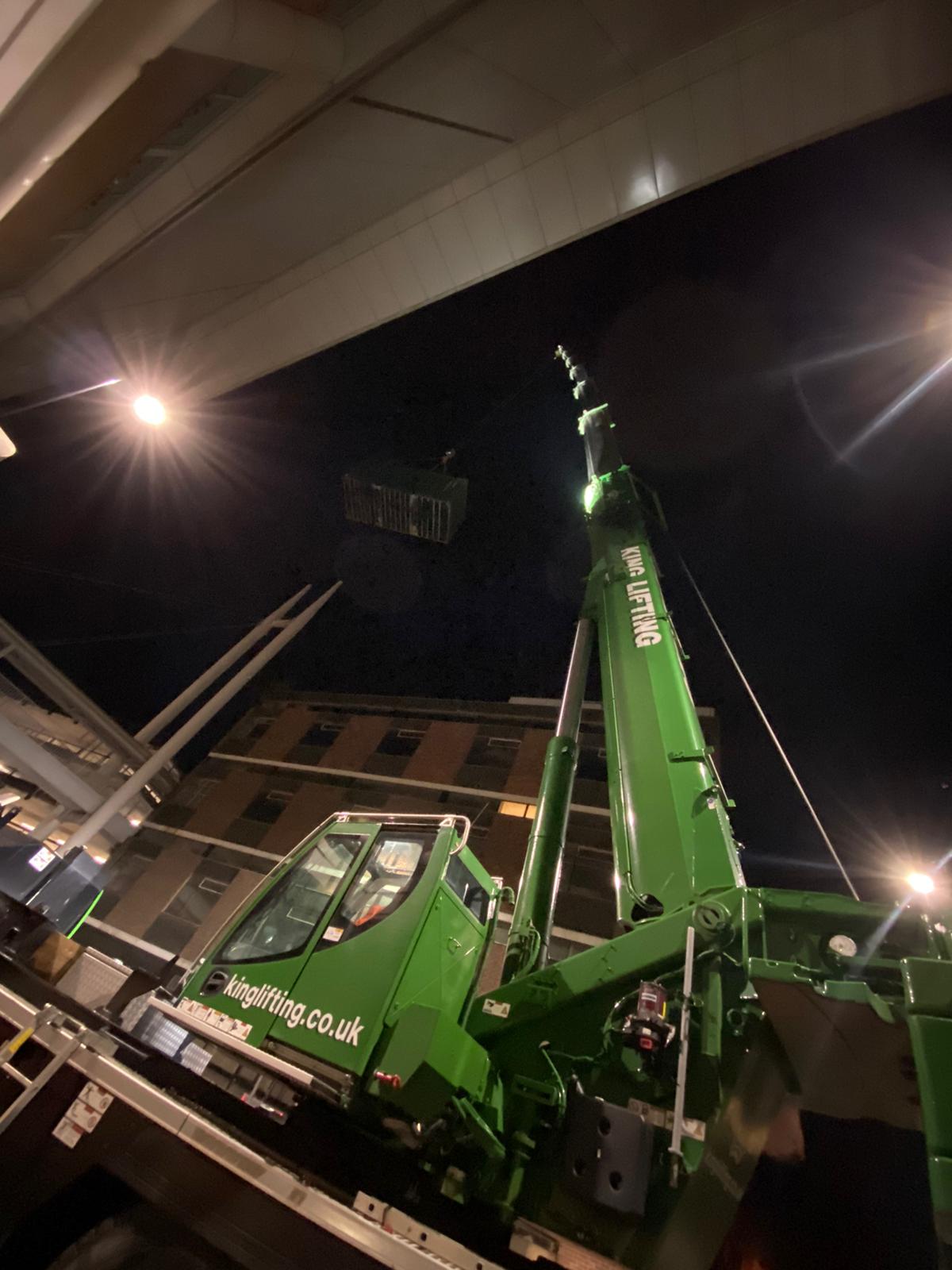 Unusual but not impossible - lifting landscaping materials onto the rooftop for an extraordinary project.