Every garden should include features to appeal to every one of our senses. This particular garden was built for a little girl with disabilities to help her enjoy the garden with her family.
Features include
Strong contrasts in colour so that features can be easily seen
Wheelchair friendly gentle slopes to access all areas of the garden
All weather hard landscaping for mud-free outdoor activities all year round
The sound of water playing and bubbling down the stream
Wild flowers to attract butterflies (colour) and bees (sound)
Brightly coloured poles to stimulate vision and help the family orientate themselves in the garden
Soft lawns for relaxation and play
Scented herbaceous planting
Waterside seating area for contemplation and to enjoy all the garden has to offer
The challenges
One of the main challenges here was budget. Luckily the client (quite rightly) viewed this project as an investment both in the property and her daughter's wellbeing.
Typically for the area, the ground was undulating and so some re-contouring was necessary. Good access meant that we could bring in plant and machinery. Expert digger drivers made light work of levelling the seating area and created space for the water feature.
We wanted to incorporate as many textures, colours, scents and sounds as possible – without any of them becoming muddled.
Differently textured areas of the patio were created in similar colours. Contrast was between the hard landscaping and the natural lawn with pops of colour introduced through plants. Wildflowers close to the stream add visual interest and also attract wildlife.
A real blast of colour in the brightly painted stepping poles create a fabulous play feature and lend an element of surprise.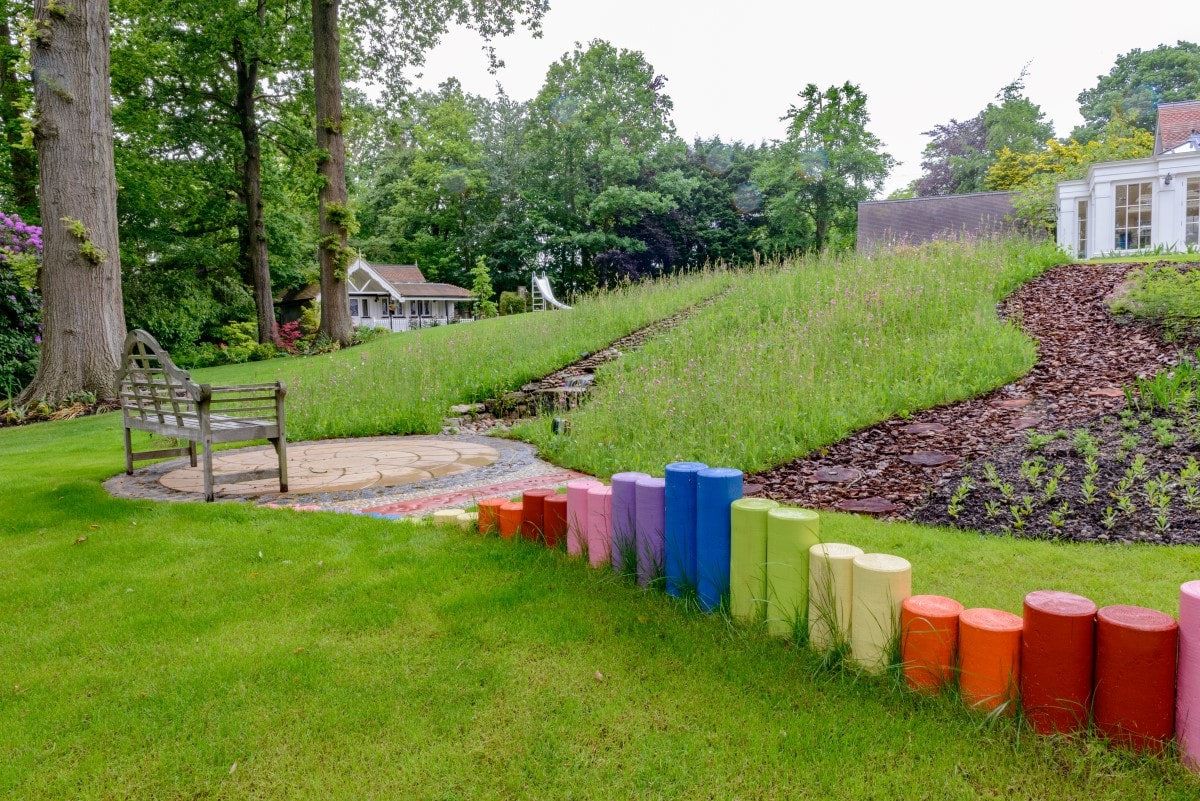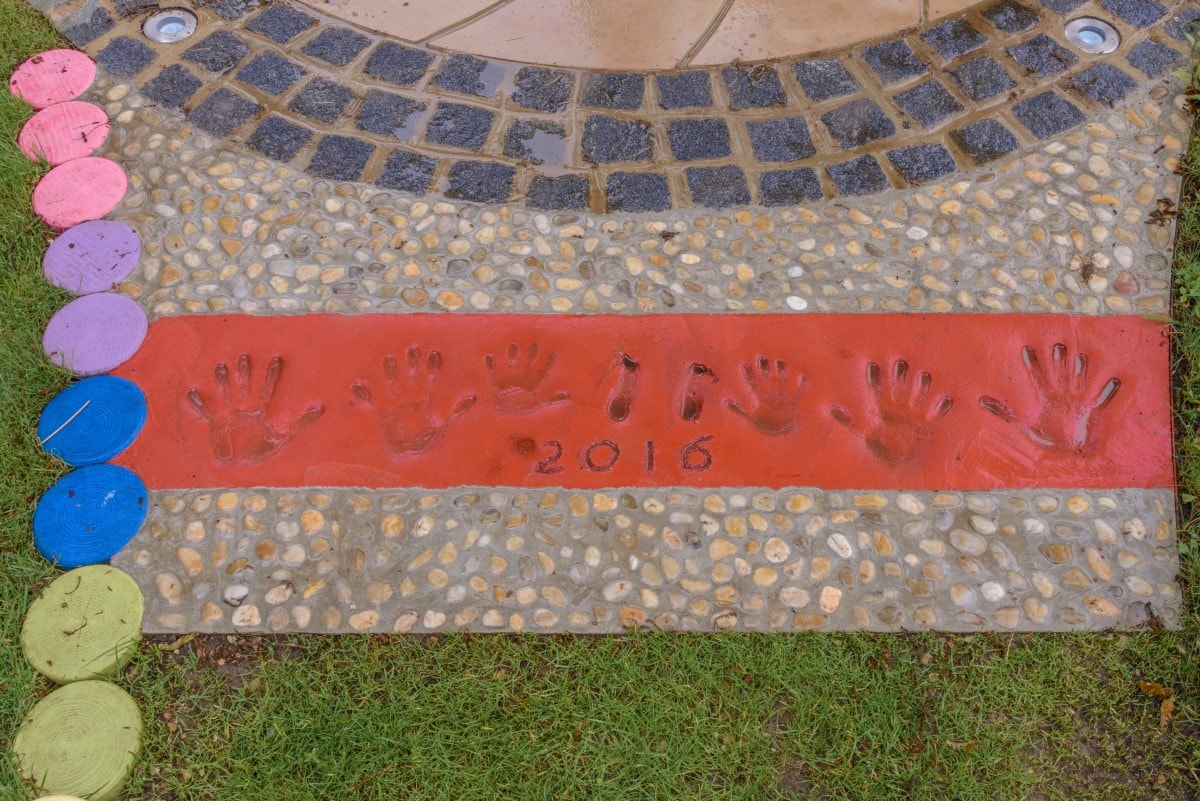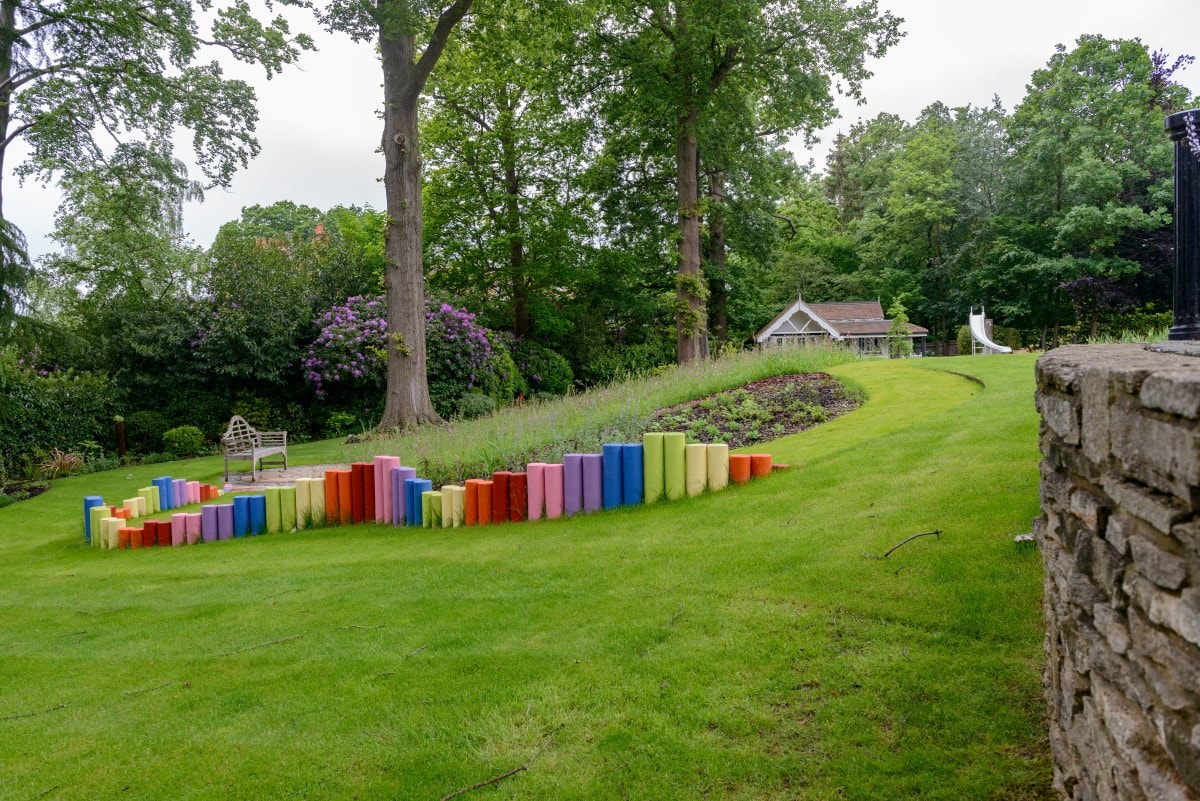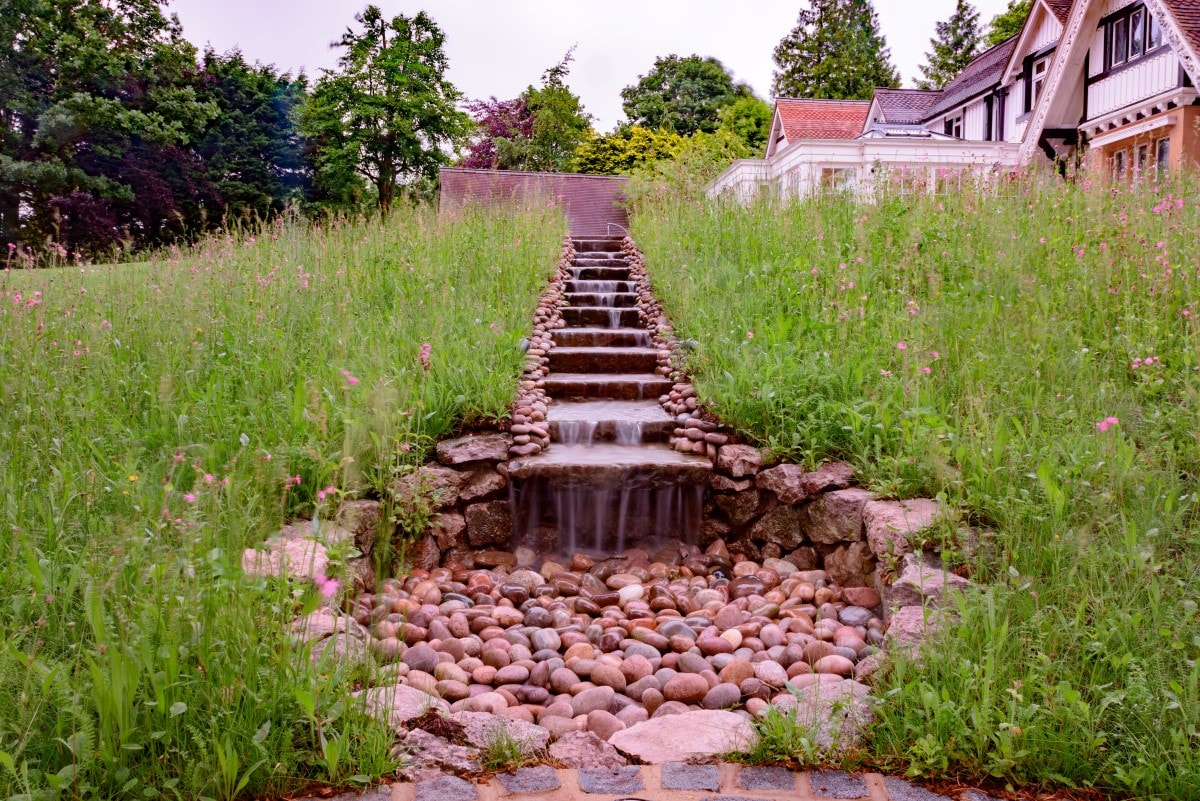 This garden was designed and project managed by Richard Bickler whose favourite feature is undoubtedly the stream tumbling through the mini meadow.
https://vimeo.com/215717905
You may also like
Elstree Railway Garden