A favourite undertaking from 2014. The railway garden was a major refurbishment of a one acre garden in Elstree, Hertfordshire.

Designed by Joanne Herald and built by Richard Bickler and his team of very talented team of landscapers from Arbour Design & Build.

This was an unusual project, which is why it's so memorable.
Features of the railway garden include:
A beautiful garden building designed and decorated to look like a Victorian railway station.
Retaining walls, steps and terraces to create different levels in the garden – the ideal way to cope with the sloping garden.
Clever use of sleepers in keeping with the railway theme.
Cottage garden planting contemporary with the Victorian style "station" building.
A beautiful lawn for relaxation, to enhance the planting scheme and most importantly somewhere to observe the piece de resistance of this garden.
A "2" gauge electric model railway snaking its way around the garden.
Challenges and Solutions
The challenges in this garden were many – but not unsurmountable. Biggest of all was the sloping profile of the garden. Major groundworks created various levels.
A large flat area was created for the main lawn.
Gabions and retaining walls were built to create a series of smaller terraces. These terraces are a mix of hard and soft landscaping with colourful planting and seating areas close to the house.
The view from the living room is of stunning summer planting and then a rather inviting lawn.
Next challenge was to build the model railway and integrate it into the garden. The railway runs in a continuous loop. It is raised in places to allow humans to access the garden. Raising the track negates problems from contact with damp soil and also gives the impression that the trains are travelling through undulating countryside. The planting scheme emulates the colours, textures and landscape of hills and moors.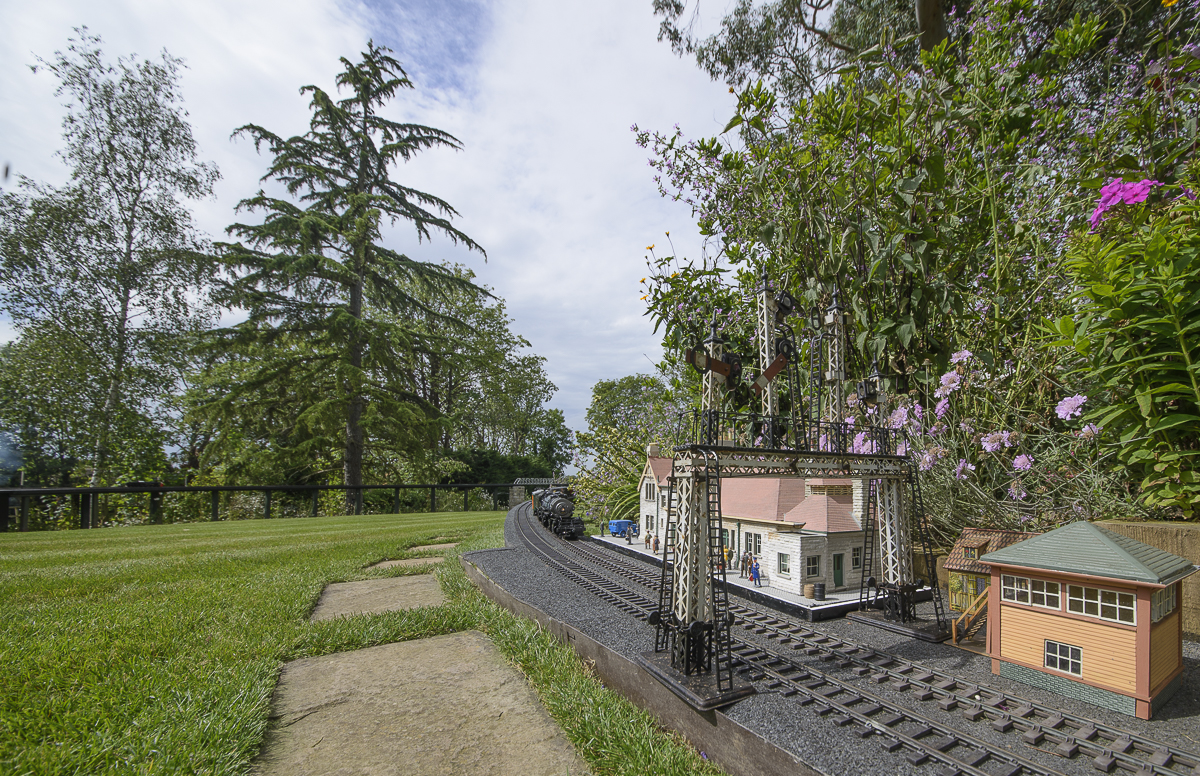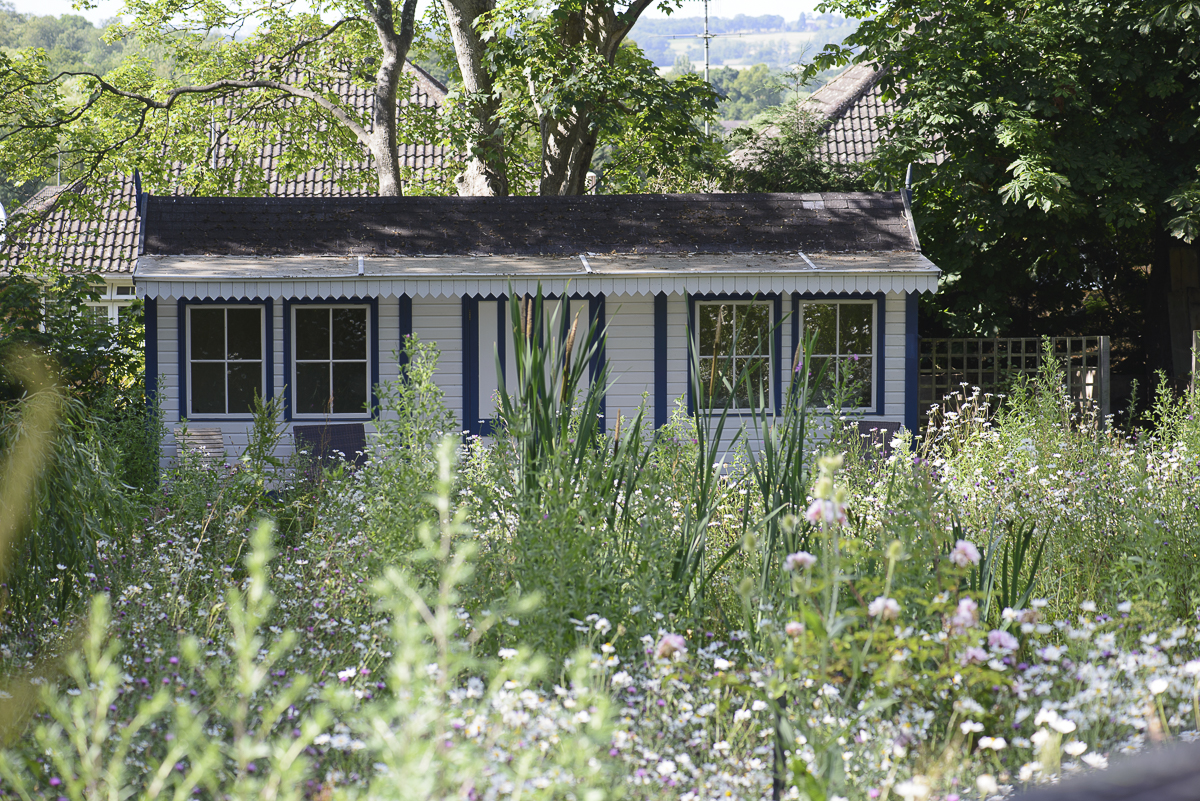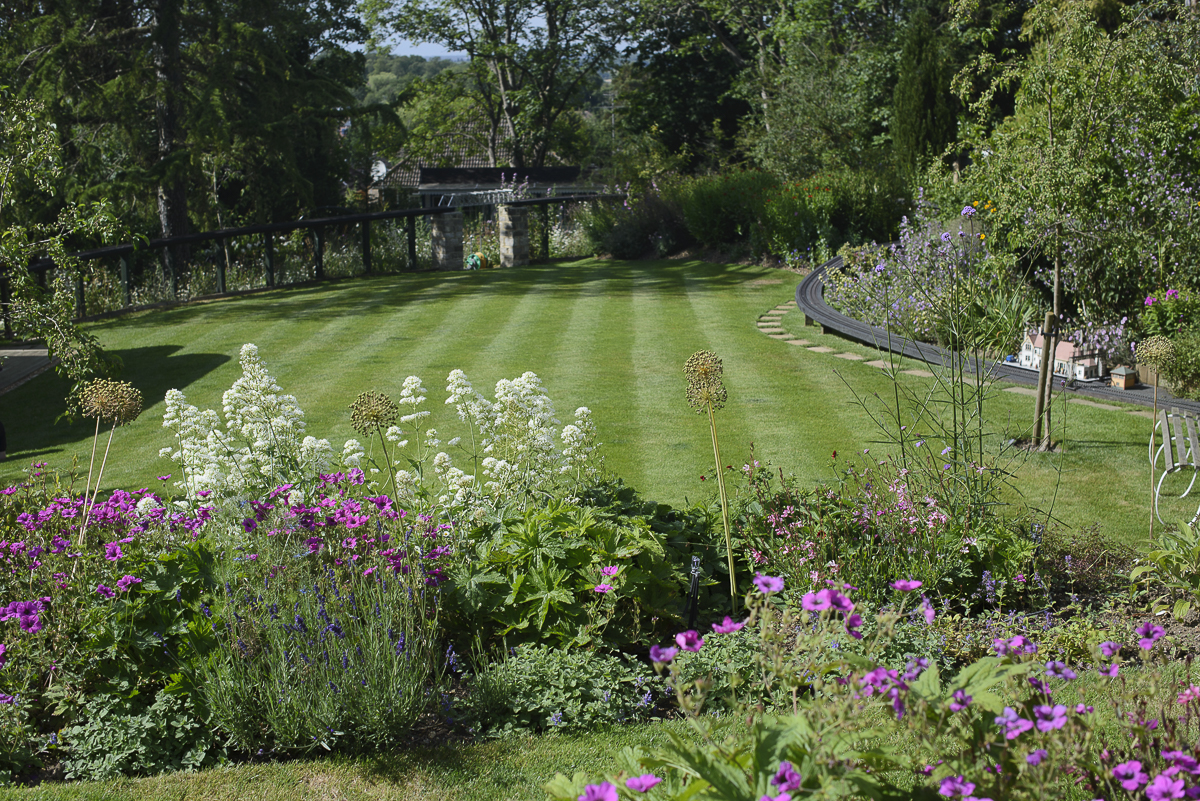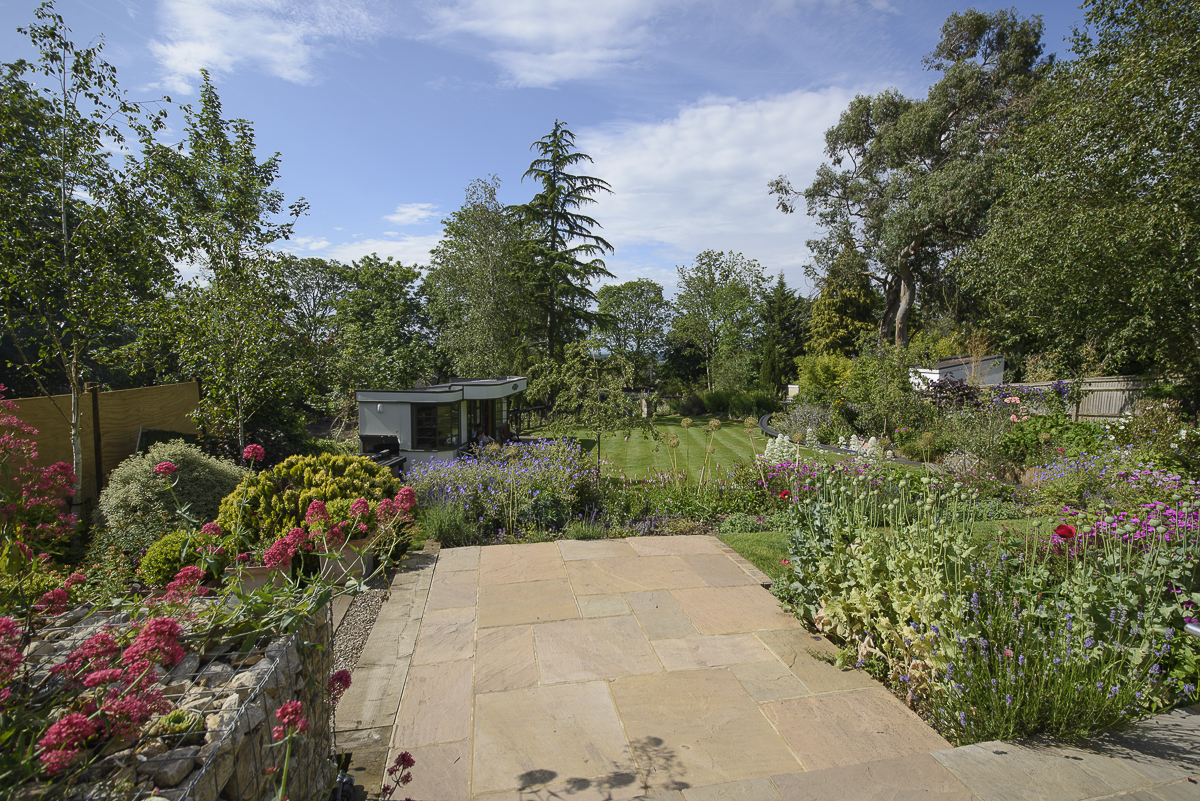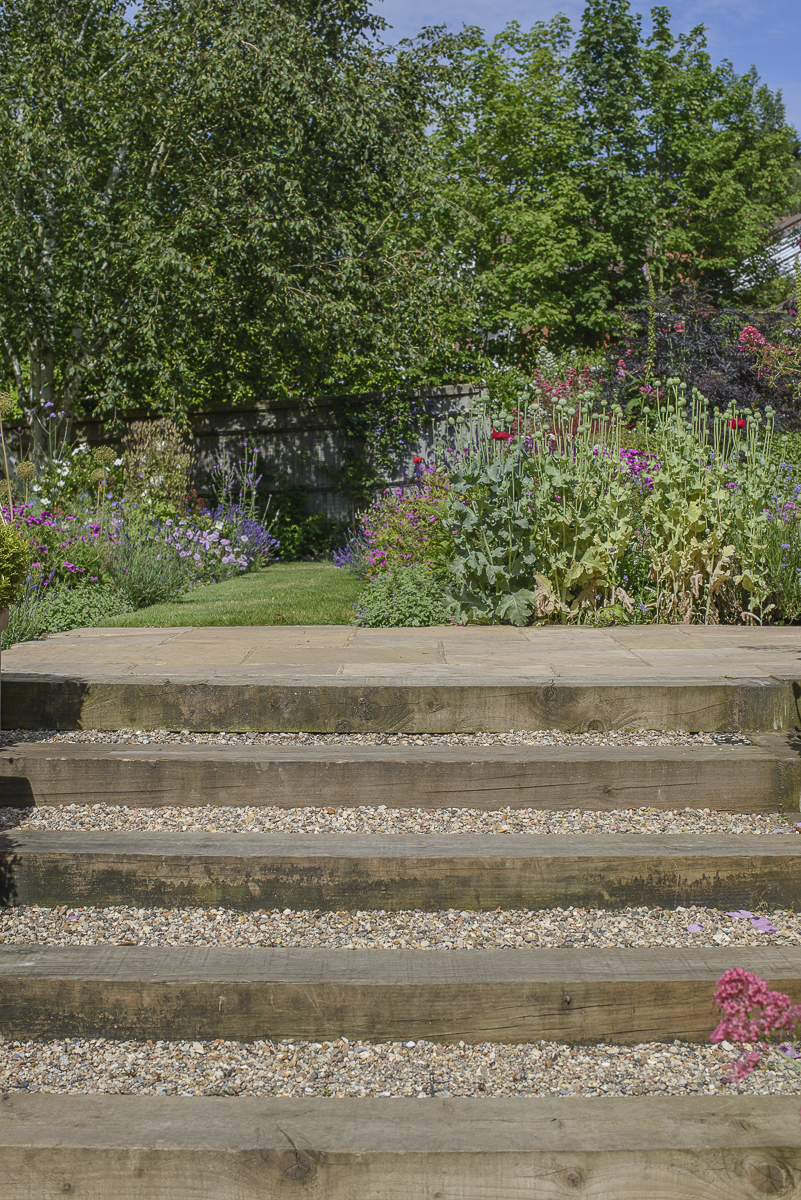 This video describes the build beautifully



https://vimeo.com/215723093



"Throughout the last few years Richards team has undertaken various projects for us, culminating last year in a major refurbishment of an acre garden. Richard runs an extremely capable and experienced team, who are a pleasure to have working in the garden. He is at all times available, amenable business like and able to resolve any problems that may arise during the build. We are delighted with the results and would have no hesitation in recommending Arbour Design & Build."