ALS grass seed for shaded areas contains a specially blended mix of 4 cultivars that will thrive in shade or in sunshine. Ideal for sowing under new tree plantations. Slow growing and tolerant of the dry conditions often found beneath trees.

Seed mix contains
30% Perennial ryegrass

30% Strong creeping red fescue

20% Slender creeping red fescue

20% Hard fescue
Sowing rate
25-35g per sq m

Cutting height
Down to 15mm

For quantities larger than 199Kg please contact us



Contractors must ensure that products are fit for purpose - if in doubt,

please get in touch
Please note delivery prices are as accurate as possible at time of ordering, however this cost may be subject to change at any time due to weight/volume, fuel surcharges, currency changes and location.
Please let us know about any access restrictions at the delivery/check-out stage as failure to provide information may delay your order or incur extra delivery costs.
The administration team will contact you should any issue arise concerning delivery charges. Contact Arbour Landscape Solutions for more information. [email protected]
All materials are subject to availability at the time of order. The administration team will be in touch to arrange/advise of your delivery date.
Reviews
18/08/2020
Rating:





In late February of this year I contacted Arbour Landscape Solutions with a problem. We had been asked to make a large lawn that had, had a 9 ton drilling rig moving around on the ground as well as alot of site traffic for months on end. A picture of the turned over soil can be seen on our fb page Green Box Gardens Devon. It was a complete mess. The sub soil which is very thick heavy clay had been mixed with the top soil. I spoke to Richard Bickler about the problem. Richard recommended a mix of the ALS grass seed to us. The conditions turned dry and with lockdown in place we raced ahead to get the seed in the ground as quickly as possible, no time to pre feed. In late May the seed had germinated and in late July we had a beautiful lawn in place. Both myself and the customer are over the moon with the results of this product. Would we order seed and other products from Arbour Landscape Solutions again. The answer is simply yes. We have just placed an order for trees worth several thousands. Many thanks Team Arbour Landscape Solutions.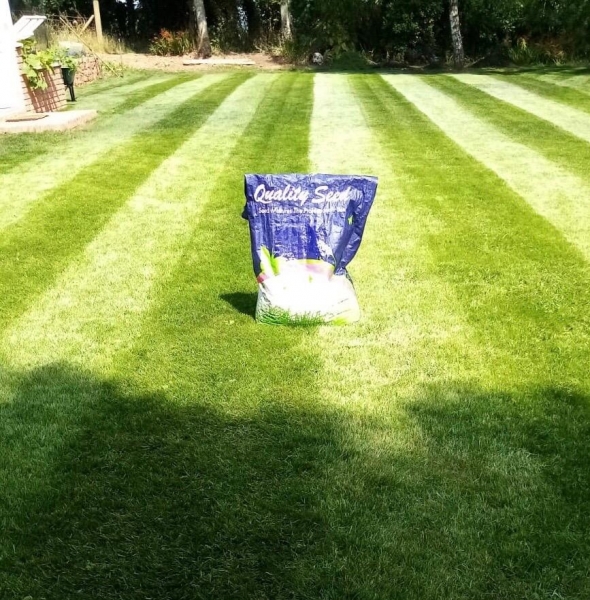 Matthew Heath.