The use of reclaimed stone can enable you to create eye-catching designs within the home and can be used both internally and externally.
Reclaimed stone is a great feature to have and can make a real difference. The possibilities of reclaimed stone are endless.
The stone can by used as paving in the garden to create a unique look, and as it may not be perfect it can give your garden an identity all of its own. It can also be used for alternative projects such as building a bbq, or seating area or inside your house for a wide variety of situations. It may also be more cost effective than using other materials.
We have a wide variety of reclaimed stone so please contact us for more information and one of our team will be happy to help you. Reclaimed stone offers something that no other landscaping product can. Character. Each piece has a story to tell. Where it came from originally what it has been used for and who rescued it from the prospect of going to landfill.

At Arbour Landscape Solutions reclaimed stone is one of our favourite mediums to work with. Whether its for a wall for paving, interior flooring, terraces, pond surrounds or anything your imagination dictates we just love the colours and the textures. We have a range of reclaimed stone in stock including the much-revered and highly fashionable York Stone. Whether you need setts pavers, bricks or boulders we are able to source the colourways shapes and sizes that you need.
Speedy supply
Arbour Landscape Solutions are renowned for their speedy problem solving and sensible pricing. If you're in a fix and don't have time to phone round other suppliers to find what you want you can rely on Richard and his team to supply exactly what you need, when and where you need it. ALS operates throughout the UK and offers a wide range of landscaping resources. Everything from grouting and pointing materials to wildflower turf decking plants and instant hedging. We even offer garden design and landscape consultancy services. As an experience landscaper himself Richard knows the best and most cost-effective materials to work with. ALS is more than just a seller of reclaimed stone ALS is a one stop shop for landscaping solutions.
Cathedral Sizes:-
45/60cm coursed widths & coursed lengths x 50-80mm thickness.

Mixed widths & random lengths x 50-80mm thickness.



Grade A:-

45/60cm coursed widths & coursed lengths x 50-80mm thickness.

Mixed widths & random lengths x 50-80mm thickness.

Delivery

Pallets hold between 6-7m2 each.

Delivery based on weekday, anytime, kerbside am delivery using pallet truck & pump truck up to 7 bulk bags/pallets.
8+ bulk bags/pallets delivered with mechancial off-load UK wide.


Samples available & bulk loads get in touch to discuss options/costs.





Contractors must ensure that products are fit for purpose

- if in doubt, please get in touch
Please note delivery prices are as accurate as possible at time of ordering, however this cost may be subject to change at any time due to weight/volume, fuel surcharges, currency changes and location.
Please let us know about any access restrictions at the delivery/check-out stage as failure to provide information may delay your order or incur extra delivery costs.
The administration team will contact you should any issue arise concerning delivery charges. Contact Arbour Landscape Solutions for more information. [email protected]
All materials are subject to availability at the time of order. The administration team will be in touch to arrange/advise of your delivery date.
Reviews
23/12/2020
Rating:





I have ordered reclaimed York from Arbour Landscape Solutions several times, and the quality has been uniformly excellent. Good colours and surfaces.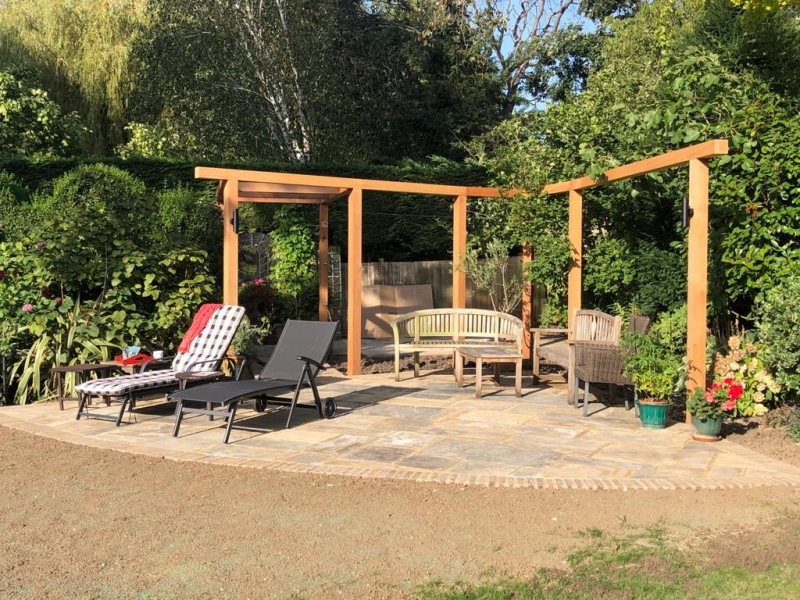 Jeff Rosenblatt
17/11/2019
Rating:





We constructed a patio area from the reclaimed Yorkstone pavers laid on edge. A beautiful product with lovely warm colours made a fabulous patio area for our client.
Craig McGibbon Garden Design & Landscaping
Craig McGibbon